A long history of papermaking
Cenpa was funded as a dye-works in 1793, and later converted into a paper mill in 1893. It merged with two other paper mills in 1929 and was renamed CENPA, an acronym which stands for CENtrale des usines à PApier (Central Paper Mills Office). CENPA group grew up to 9 papermills in France !
Heavy fighting took place in the plant in 1945 and the mill was entirely destroyed. It was rebuilt however and merged in the La Rochette group in 1960, then in the Sonoco group in 1998.
CENPA is independent since 2016.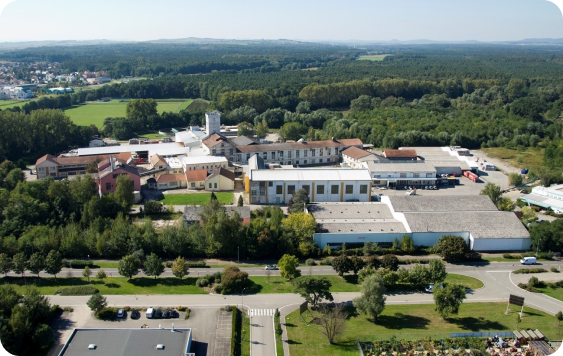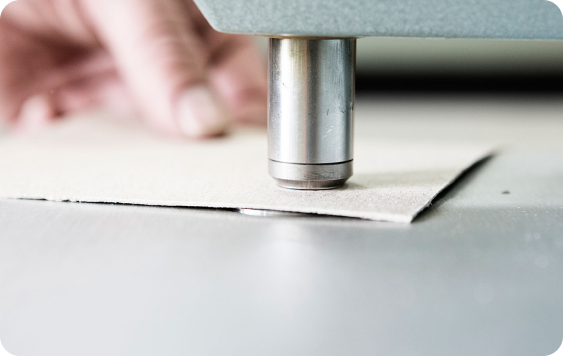 An independent paper mill & a trusted partner for our customers
We provide our customers with our products in known qualities and specifications. The advantage to be non integrated and independent from any core producer is that we can act as our customers' trusted partner to advice about paperboard and hygienic board, product strategy and business development. We have the internal capability to develop a tailor-made paper for any customer.
We ship our goods to the whole Europe, most often within a radius of 1,000km around CENPA but we can reach further destinations upon demand.
We produce coreboard with the following technical specifications :
We produce grey, brown or white (>60% whiteness) board for spiral and straight/parallel tubes and cores. Most of our production is made out of recycled waste paper and all our products are FSC ® certified (certificate SGSCH-COC-041293).
Machine 4
Machine 5
Substance gr/m²
120 - 300
250 - 600
Bulk cm³/gr
1,57 - 1,7
1,3 - 1,57
Scott bond J/m²
230 - 300
200 - 600
Burst index kPa:gr/m²
1.0 - 1.8
0.8 - 1.8
Reel width in mm
60 - 2,350
70 - 2,450
Internal diameter in mm
70 - 200
76 - 152
External diameter in mm
800 - 1,400
1,100 - 1,500
Working width
2.350 mm
2.450 mm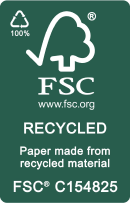 We are happy to help you for any question regarding our products and services.
Please contact our sales team in French, English or German on
+33 3 88 72 09 20
Cenpa SAS
5 rue de la gare
67590 Schweighouse-sur-Moder
France